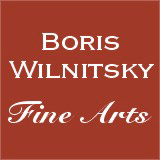 SALE!!! SAVE MONEY !! 1 EUR = 1 USD
# 27818
Jean-Baptiste-Jacques Augustin-School "French Gentleman", important miniature on ivory!!, 1805/10
2400 EUR
FINAL DISCOUNT PRICE= 2400 USD
( for EUR price see date rate )
Please note: Shipping and insurance costs are not included in this promotion, ONLY ITEM PRICES!
(please note additional Austrian VAT tax applies for transactions concluded within the European Union)
THE SELLER WILL COVER SHIPPING WITH REGULAR MAIL FOR THIS ITEM!

The attribution on verso suggests that this is a work of the French miniaturist Augustin Dubourg (1758 Saint Die/Vosgues - 1800 Paris). This artist was a cousin of the famous miniaturist Jean-Baptiste Jacques Augustin, who was born in the same town one year later. In order not to be mistaken, the older cousin assumed the name Dubourg (du Bourg means: from suburbs; in this case, from suburbs of Saint-Die).
We very much doubt, however, that this miniature is indeed a work of Dubourg, for the artist died in 1800. The sitter, on the other hand, wears a hairstyle and a frock coat typical of the early nineteenth century (1805-1810). Besides that all stylistic criteria of this very high quality work speak rather for the authorship of one of pupils of Dubourg's cousin - Jean-Baptiste Jacques Augustin.
Jean-Baptiste Jacques Augustin (1759 Saint-Die/Vosgues - 1832 Paris) called himself "the pupil of nature and meditation", and although he had some lessons in painting from Claudiot in Nancy, his talent was really personal, and there was no artist at least in France, on whom he could model himself.
In 1781, he arrived in Paris, where he was received by the Pinchon family, friends of his parents. Their portraits painted by Augustin made him known quickly and secured him with other commissions. The artist gained fame quite rapidly. Augustin and Isabey were the two greatest French miniaturists of the late 18th - early 19th centuries, and it would be difficult to say who was a better one. They are as different as could be; in modern terminology, one could call Augustin "the naturalist" and Isabey - "the impressionist". Both had a very great number of pupils, and because of that a considerable influence on the art of the miniature in their period. Amongst the best pupils of Augustin can be mentioned his wife Madeleine Pauline (nee Ducruet) who surpasses them all: Fanny Charin, Le Tellier, Fontallard, Alexandre, Delatour, G.E. Lami, Sieurac, Mme Dalacazette, Mlle Hue de Breval, and Mme de Mirbel. Napoleon had a marked preference for Isabey. In spite of that he nominated Augustin official painter of the Imperial Court. At the restoration Louis XVIII made him painter in ordinary of his cabinet, and in 1821 he became Chevalier of the Legion d'Honneur. In 1820 he went to London to carry out a number of orders, but he does not seem to have remained there very long. He died of cholera in Paris in 1832.
minov06
Condition: good; in original frame
Creation Year: 1805/10
Measurements: UNFRAMED:10,0x7,3cm/3,9x2,9in FRAMED: 10,8x8,1cm/4,3x3,2in
Object Type: Framed miniature
Style: Portrait miniatures
Technique: watercolor on ivory
Inscription: see description
Creator: Jean-Baptiste Jacques Augustin
To see other works by this artist click on the name above!
Creator Dates: 1759 Saint-Die/Vosgues-1832 Paris
Nationality: French
2-3 days door-to-door shipment, professionally packed by Mail Boxes Etc and shipped with DHL (calculated for US): 82,37 EUR + insurance 1,8% of item price
Shipping cost to other destinations (worldwide) on request
Shipping price may be reduced if you dispense with the frame


Cheaper alternative (may be further reduced if you dispense with the frame): professionally packed by Mail Boxes Etc and shipped with regular Austrian mail - upon request under office@wilnitsky.net (OBS: In this case maximal refunded insurance value is EUR 500 if shipping destination was the US. In Europe sometimes more, depending on destination.)
Click here for images free of watermark!
Click on images or on

to see larger pictures!