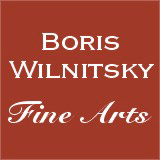 SALE!!! SAVE MONEY !! 1 EUR = 1 USD
# 28061
Henry Bone (1755-1834) "Sophia Lady Burrell as Hebe", important large enamel miniature!!, 1804
22000 EUR - 25% DISCOUNT = 16500,00 EUR
FINAL DISCOUNT PRICE= 16500,00 USD
( for EUR price see date rate )
Please note: Shipping and insurance costs are not included in this promotion, ONLY ITEM PRICES!
(please note additional Austrian VAT tax applies for transactions concluded within the European Union)
In the catalogue of the auction house where we acquired this outstanding piece, this portrait was said to be that of Frances, Lady Burrell (died 1848). Yet, we immediately became doubtful that this attribution was indeed a correct one. Frances, Lady Burrell, nee Wyndham, married her husband Sir Charles Merrik Burrell and became Lady Burrell in 1808, which is contradicted by the date 1804 obverse and reverse. The inscription written by artist on verso refers to the sitter as "Lady Burrell" and defines this work as a copy after a painting of Sir William Beechey. And indeed, we did find a work of Sir William Beechey, RA (1753-1839) in the List of Pictures of the National Trust Houses - Petworth House, Sussex (Petworth): Beechey Lady Burrell as Hebe 60 by 48 (see our first additional image). On the other hand, to that time, another very well known Lady Burrell lived in England, namely Sophia, Lady Burrell (ca.1750-1802), nee Raymond. She married Sir William Burrell, 2nd Bt., in 1773. After her husband's death in January 1796, she was married secondly to Reverend William Clay in May 1797. She became famous as Lady Burrell, the poetess, dramatist and author of the very popular lyrics (see our second additional image with her love poem "Chloe and Myra"). The sitter's depiction as mythological deity Hebe is more appropriate for a poetess than for an ordinary socialite. Sir Beechey portrayed her surely before her death in 1802.
Henry Bone (1755 Truro, Cornwall - 1834 Clarence Terrace, Somers Town) was a British artist who painted china for Cockworthy in Plymouth and was apprenticed to R. Champion. In c.1779 Bone settled in London. He began to execute enamels in 1780 and exhibited at the Royal Academy, British Institution, Society of British Artists (1781-1834) and at the Free Society of Artists (1783). Bone portraied many royalties, among them George III, Queen Charlotte and the Prince of Wales. In 1834 an exhibition at the Society of British Artists showed eighty-five enamels by him of well-known characters in the reign of Queen Elisabeth. The artist mainly resided in London but also toured the country. He also painted designs for lockets, watches and jewellery, but his miniatures on ivory are rare. Today Henry Bone's works are in many private collections and important museums in Great Britain and internationally: Victoria and Albert Museum, National Portrait Gallery London, National Gallery Dublin, Louvre, etc.
Enamels by this artist achieve very high prices at the art auction market (see our last two additional images).

Provenance: Bonhams/London, 22nd November 2006, Lot 184

mijanap07
Condition: good
Creation Year: 1804
Measurements: UNFRAMED:23,8x18,8cm/9,4x7,4in FRAMED: 33,5x28,8cm/13,2x11,3in
Object Type: Framed miniature
Style: Portrait miniatures
Technique: enamel
Inscription: signed and dated: HBone 1804; verso: signed, dated 1804 and titled (see image)
Creator: Henry Bone
To see other works by this artist click on the name above!
Creator Dates: 1755 Truro-1834 Clarence
Nationality: English / British
2-3 days door-to-door shipment, professionally packed by Mail Boxes Etc and shipped with DHL (calculated for US): 114,04 EUR + insurance 1,8% of item price
Shipping cost to other destinations (worldwide) on request
Shipping price may be reduced if you dispense with the frame


Cheaper alternative (may be further reduced if you dispense with the frame): professionally packed by Mail Boxes Etc and shipped with regular Austrian mail - upon request under office@wilnitsky.net (OBS: In this case maximal refunded insurance value is EUR 500 if shipping destination was the US. In Europe sometimes more, depending on destination.)
Click here for images free of watermark!
Click on images or on

to see larger pictures!