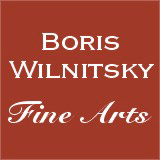 SALE!!! SAVE MONEY !! 1 EUR = 1 USD
# 32533
Jean-Baptiste Jacques Augustin (1759-1832)-Attrib. "Mlle Duthé", very important miniature!!, 1780s
11000 EUR
FINAL DISCOUNT PRICE= 11000 USD
( for EUR price see date rate )
Please note: Shipping and insurance costs are not included in this promotion, ONLY ITEM PRICES!
(please note additional Austrian VAT tax applies for transactions concluded within the European Union)
Many years long this interesting miniature was thought to be a work of famous French portrait miniaturist Francois Dumont (1751-1831).

The previous owners of this work were disturbed by the old inscription on verso - "F Dumont" and the relatively strong similarity of this miniature with numerous works of Dumont from the last quarter of the 18th century.
However, our friend, world's best portrait miniature expert, and author of the forthcoming catalogue raisonné of Francois Dumont, Dr. Bodo Hofstetter (Switzerland), in his email (28 April 2010), excluded Dumont's authorship and expressed his opinion that this miniature demonstrates all stylistic criteria of works by another famous miniaturist of the same period, namely, Jean-Baptiste Jacques Augustin. He also suggested that we look for authors among the latter's pupils.
As it is widely known, Augustin's own studio was attended by dozens of young Parisian artists (professional and amateur), many of whom became famous with time.
However, one should consider that 22-year-old Augustin first came to Paris in 1781; it is very unlikely that in the next couple of years (our miniature was surely painted not later than 1780s; also the depicted lady appears to be quite young - as we will see below, she was born in 1748), Augustin (still an aspiring artist himself) could barely have any pupils at that time.
Based on the above, we decided to refrain from ascribing the authorship of this portrait to "School of Augustin". The latter raises a legitimate question: what if this miniature demonstrating "Augugstin" criteria is, in fact, Augustin's own work originating from his early Parisian period?
See also our image nr.26...

According to the old legends on the inward and outward sides of this miniature's backing, it is a portrait of the famous Parisian courtesan and (in the mid-1770s) mistress of the King's brother, Comte d'Artois - Mlle Duthé.

Mlle Duthé (or Du Thé) was born in 1748 in Versailles as Rosalie Catherine Gérard, daughter of a retired artillery officer, who at that time held an insignificant position at the Palais. After receiving brief education at a monastery school, Rosalie was sent off to one of her father's female relatives for further schooling. The latter treated young Rosalie to the inevitably good female wisdom - "a woman can survive only by using her appearance". This theory was soon put into practice - among the first lovers of young Rosalie were Bishop Dillon, Italian Prince Altieri, and tax-farmer Hocquart. Incidentally, the latter assisted her with an engagement at L'Opera.
Hence, at the tender age of eighteen Rosalie Gérard became a member of this famous theatre (some sources imply that she started out as a chorus girl, others - as a dancer), assuming a stage pseudonym of "Mademoiselle Duthé" (Du Thé). As common at that time, L'Opera's ballet dancers and chanteuses received no salary, so that "many men had to make up for the deficiency of a honorarium"!
It appears, however, that at the start Rosalie faced some turbulent financial times. In the report of Police inspector Marais (December 12th, 1766) we find the following: "Yesterday Du Thé did not have a sou. She had to borrow a thaler and six livres in order to go to the Italian Opera".
Yet, very soon her financial situation improved. She followed her old aunt's advice and landed a "big catch". It is known that in the same 1766 she made acquaintance with the young Duke of Chartres and initiated him into the practices of Venus. When she was discarded by the Duke of Chartres, another lover followed - this time the young Duke Bourbon. She then travelled to London, ruining lives of many lords there, before she met Lord Egremont, who was wealthy enough to afford long-lasting liaison with Rosalie.
Upon her return to Paris, she opened a gambling-hall that brought her much money and allowed only rich to enter. Shortly after she became the mistress of Comte d'Artois, future King Charles X, who literally showered her with gifts. Her splendid mansion (it is very likely that in our portrait she is depicted in interior of this house!) and her carriages, which were covered with gold and drawn by eight cream-colored horses, were the admiration of all Paris. Once, the Queen Marie-Antoinette ordered Duthé to be turned out of the Champs Elysées, for presuming to appear in an equipage which eclipsed the splendour of her own: or rather (for such was in reality the gravamen of the offence) on account of the profusion of rare and expensive flowers with which at this season, the horses were decorated.
To that time, Mademoiselle Duthé was supposed to have the finest figure in the world (see for example her portrait by Lie Louis Perin-Salbreux where she is depicted nude). Various great artists of this epoch portrayed her - Van Loo, Laine, Janinet, Proudhon, sculptors Houdon and Fernex, etc. Contemporaries described her as tall, blond, and to the last, erect and of deportment at once dignified and graceful.
When the revolution broke out in France, this fair and frail beauty took example from her betters, and emigrated to England. Her principal admirers in London (she resided in Albemarie Street) were Bob Byng, brother of the old Byng, for so many years member of Parliament, the rich banker and also French émigré, Baron Perregaux, and certain Mr. Lee. The younger brother of the latter gentleman acted the part of master of ceremonies to the fair Frenchwoman, gave her his arm in all the public promenades, and escorted her to the play and opera in all occasions. The elder Lee, her favoured inamorato, though dotingly fond of her, would never appear with her in public.
The Duke of Queensberry, so well known by the name of "Old Q", and who was a great friend of Mlle Duthé (as he was of all persons eminent in that lady's profession) asked her the meaning of her conduct with respect to the two brothers. She replied with unblushing effrontery: "The younger Lee is "mon Lit de parade"; the elder - "mon Lit de repos".
In 1816, on the restoration of the Bourbons, Mademoiselle Duthé in possession of a considerable fortune, but no longer beautiful and young (she was 68…) returned to Paris and resided at a fine house in the Rue Marboeuf, in the Champs Elysées. One of the famous gilt carriages again figured in the public promenades, but instead of being admired, was much laughed at, as the style and shape were quite out of fashion. At her death, on September 24th, 1830 (Duthé was buried at Cemetery Pere-Lachaise) it was sold to the elder Franconi, for theatrical performances.
Jean-Baptiste Jacques Augustin (1759 Saint-Die/Vosgues - 1832 Paris) called himself "the pupil of nature and meditation", and although he had some lessons in painting from Claudiot in Nancy, his talent was really personal, and there was no artist at least in France, on whom he could model himself.
In 1781, he arrived in Paris, where he was received by the Pinchon family, friends of his parents. Their portraits painted by Augustin made him known quickly and secured him with other commissions. The artist gained fame quite rapidly. Augustin and Isabey were the two greatest French miniaturists of the late 18th - early 19th centuries, and it would be difficult to say who was a better one. They are as different as could be; in modern terminology, one could call Augustin "the naturalist" and Isabey - "the impressionist". Both had a very great number of pupils, and because of that a considerable influence on the art of the miniature in their period. Amongst the best pupils of Augustin can be mentioned his wife Madeleine Pauline (nee Ducruet) who surpasses them all: Fanny Charin, Le Tellier, Fontallard, Alexandre, Delatour, G.E. Lami, Sieurac, Mme Dalacazette, Mlle Hue de Breval, and Mme de Mirbel. Napoleon had a marked preference for Isabey. In spite of that he nominated Augustin official painter of the Imperial Court. At the restoration Louis XVIII made him painter in ordinary of his cabinet, and in 1821 he became Chevalier of the Legion d'Honneur. In 1820 he went to London to carry out a number of orders, but he does not seem to have remained there very long. He died of cholera in Paris in 1832.
Provenance: Private collection, Austria

P.S. In published in May of 2015 Augustin's catalogue raisonee by Bernd Pappe we (with great astonishment!!) found our miniature (see image nr.27) without any mention neither of our gallery nor the name of Bodo Hofstetter who recognized it as a work of Augustin.

miapr30ap10
Condition: fairly good; restored vertical crack in right area; in empire ormolu easel-frame
Creation Year: 1780s
Measurements: UNFRAMED:8,8x8,8cm/3,5x3,5in FRAMED: 10,9x10,9cm/4,3x4,3in
Object Type: Framed miniature
Style: Portrait Miniatures
Technique: watercolor on ivory, laid on paper
Inscription: verso: old label
Creator: Jean-Baptiste Jacques Augustin
To see other works by this artist click on the name above!
Creator Dates: 1759 Saint-Die/Vosgues-1832 Paris
Nationality: French
We will cover shipping with regular registered mail (delivery between 7-14 days) for this item.

OBS: Austrian mail refunds cases of loss or damage with maximum EUR 500.


Fully insured 2-3 days DHL service available upon request and subject to extra charges: office@wilnitsky.net
Click here for images free of watermark!
Click on images or on

to see larger pictures!