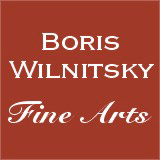 SALE!!! SAVE MONEY !! 1 EUR = 1 USD
# 38347
A.F. Lagrenée "Ekaterina Nikolaevna Orlova (Raevskaya)", important PUSHKINIANA!!, miniature, 1822/23
25000 EUR
FINAL DISCOUNT PRICE= 25000 USD
( for EUR price see date rate )
Please note: Shipping and insurance costs are not included in this promotion, ONLY ITEM PRICES!
(please note additional Austrian VAT tax applies for transactions concluded within the European Union)
THE SELLER WILL COVER SHIPPING WITH REGULAR MAIL FOR THIS ITEM!

Acquired in April of 2014 from a private collector living in Poitou-Charentes (France), this, signed "Lagrenée", supreme quality miniature on ivory shows a young noblewoman dressed and hair-styled according to fashion of the early 1820s (our comparison image nr.14 convincingly confirms this estimation).
Indeed, it was exactly in these years (or, to be more precise, between 1817 and 1825) that French artist Anthelme Francois Lagrenée lived in St. Petersburg. There, his clientele consisted of none other than royalties and representatives of the high society. In our quest of finding the "suitable" young lady living in St. Petersburg in early 1820s, we searched through hundreds of female portraits of that period before arriving at sensational (!!) conclusion: we are presented with the earliest known portrait of famous St. Petersburg socialite, daughter of the Patriotic War (1812) hero, general Nikolai Raevski and - from 1821 - wife of one of the future Decembrists, Major-General Michael Orlov (who happened to be also one of close friends of Alexander Pushkin), Ekaterina Nikolaevna Orlova, nee Raevskaya.
Until today there were known two other portraits of her: one from ca.1829-1831 (according to her dress; see our image nr.9) and a drawn in 1836 group portrait showing Ekaterina Nikolaevna surrounded by people close to her (see our image nr.10). In both portraits, without any doubt, we see the same woman, albeit a bit older: about 7-8 years older in the 1st portrait and about 13-14 years older in the 2nd.
While in 1829/31 portrait (similarly, it is also a miniature painted by Anthelme Francois Lagrenée!) the background landscape is typically non-Russian but rather Mediterranian (Neapolitan?), and because after 1825 the author lived outside of Russia, the conclusion is easy to draw:
this widely known portrait was made in Italy (rather in Naples), in the period between 1829-1832 (in April 1832 Lagrenée died in Paris of cholera).
In 1826, for his partaking in Decembrist Revolt of 1825, Ekaterina Nikolaevna's husband was condemned by War Tribunal to exile in his estate in Kaluzhskaya Gubernia, where he then stayed permanently six years up to May 12th 1831 (on this date he was granted the permission to reentry Moscow). In spite of this fact, from 1829 onwards (lower time margin of the discussed portrait's execution), his wife could have hypothetically gone abroad at least once. However, it is known that she shared the exile time in village with her husband. We suppose that this portrait, widely known through countless publications, was after all made after May 1831 (end of exile) and before April 27th 1832 (Lagrenée's death in Paris; either alone, or together with her husband, Ekaterina visited Naples exactly in this period and, having met with Lagrenée, sat for him again, i.e. 8 years after her first, presented here portrait…

Ekaterina Nikolaevna Orlova was born on April 21st 1797 in Derbent (Dagestan) as the eldest daughter of General Nikolai Nikolaevich Raevski and his wife Sophia Alexeevna Konstantinova (great-daughter of Russian 18th-century scientist Michail Lomonosov). She was excellently home-schooled. In May of 1821 she married Commander of the 16th Infantry Division, Major-General Michail Fedorovich Orlov, with whom she was already acquainted when he was the chief of her father's staff.
The Decembrist Revolt (December 14th 1825) put an end to her husband's successful career: he was arrested, spent half a year in Petropavlovskaya Fortress and then - as already mentioned - was sent into a 6-year-long exile in his estate and banned from appearing in either Moscow or St. Petersburg.
In May 1831, after the exile, Orlovs settled in Malaya Dmitrovka street in Moscow, then moved to Prechistinka street. In this period the couple hosted in their house such guests as A.I. Herzen, I.S. Turgenev, Ya.P. Polonski.
General Orlov died on March 19th 1842. After his passing Ekaterina Nikolaevna travelled a great deal. She was interchangeably living abroad, in Moscow, in St. Petersburg, or in Tsarskoe Selo by St. Petersburg. Until her great age (she outlived her husband by 43 years!) she retained the pungency of wit, soul clarity, and forthcoming nature of her character.
She died on February 3rd 1885 in Tsarskoe Selo. Her body was laid to rest next to her husband at Novodevichy Monastery in Moscow.
A special (and very important for us) part of her life was linked to greatest Russian poet of all times, Alexander Sergeevich Pushkin (1799-1836; CLICK HERE). Introduced in St. Petersburg in 1817, they established a much closer friendship during the joint trip of Raevskis and Pushkin to the Caucasus in 1820. They held long discussions and debates about literature. In his letters, the poet referred to Ekaterina Nikolaevna with a great deal of respect.
Although it is the relationship of Pushkin and the youngest of Raevski sisters, Maria Nikolaevna, which is more commonly remembered, Ekaterina Nikolaevna still occupied a special place in the poet's thoughts.
A.I. Turgenev was writing to Vyazemski in February 1821: "Michail Orlov married a daughter of General Raevski, the one that poet Pushkin has the eyes for".
Some researchers maintain that the poet was in love with Ekaterina Nikolaevna, recording her either as the mysterious "NN-secret love" or "Catherine III" in his Don Juan's list.
Ekaterina Nikolaevna had two children with General Orlov: son Nikolai (1822-1886) and daughter Anna (1826-1887). It is likely that our portrait was made shortly after the birth of her son Nikolai.
Anthelme François Lagrenée was born in Paris in 1774 as a son of French painter Louis-Francois Lagrenée. He was a pupil of his father and later - of Vincent. He exhibited at the Parisian Salon from 1799 to 1831. During the revolution Lagrenée served in the French army, where he meticulously studied the anatomy of horses, thus becoming a very fine horse-draughtsman. He was also a very good portraitist (mainly miniaturist); was also very well known as a good imitator of antique cameos. In 1817-1825 the artist lived and worked in St. Petersburg where he had a great success and did portraits of numerous members of aristocracy, as well as of the Empress Alexandra Fedorovna. As a portraitist (as already mentioned) Lagrenée painted chiefly miniatures on ivory and watercolour portraits (sic!), but known are his historical and animalistic paintings in oils. Schidlof writes: "Lagrenée was an excellent miniaturist whose works show a certain influence on Isabey, but his "pointille" is finer in the faces than with the pupils of latter". Miniatures and watercolour portraits of this artist belong to collections of Louvre (Paris), Hermitage and Russian Museum (St. Petersburg), Tretyakov Gallery and Historical Museum (Moscow), etc., etc..
Our images nr.15-22 offer his biography from Russian Wikipedia and show several other miniatures from his Russian period.

miapr29ap14
Condition: good; one dot-like paint loss on the right (for viewer) sleeve of sitter's dress
Creation Year: 1822/23
Measurements: UNFRAMED:8,0x6,5cm/3,1x2,6in FRAMED: 14,8x12,8cm/5,8x5,0in
Object Type: Framed miniature
Style: Portrait Miniatures
Technique: watercolor on ivory
Inscription: signed: Lagrenée
Creator: Anthelme François Lagrenée
To see other works by this artist click on the name above!
Creator Dates: 1774 Paris-1832 Paris
Nationality: French
We will cover shipping with regular registered mail (delivery between 7-14 days) for this item.

OBS: Austrian mail refunds cases of loss or damage with maximum EUR 500.


Fully insured 2-3 days DHL service available upon request and subject to extra charges: office@wilnitsky.net
Click here for images free of watermark!
Click on images or on

to see larger pictures!