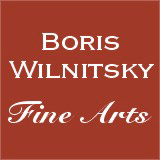 SALE!!! SAVE MONEY !! 1 EUR = 1 USD
# 39970
Woldemar Hau-Attrib. "Grand Duchess Alexandra Nikolaevna", important Russian miniature, ca, 1835
2500 EUR
FINAL DISCOUNT PRICE= 2500 USD
( for EUR price see date rate )
Please note: Shipping and insurance costs are not included in this promotion, ONLY ITEM PRICES!
(please note additional 13% tax applies for transactions concluded within the European Union)
THE SELLER WILL COVER SHIPPING WITH REGULAR MAIL FOR THIS ITEM!

This work was acquired on April 18, 2015, at South German auction house "Zeller". Named by the auctioneer "portrait of a young girl decorated with an order sash", this miniature turned out to be a very important portrait of then 10/11-year-old Grand Duchess Alexandra Nikolaevna Romanova. She was the youngest of three daughters of Tsar Nikolai I and his wife Alexandra Fedorovna, nee Princess Charlotte of Prussia.
In this round, highly qualitative miniature portrait, she bears the insignia of the highest Russian ladies award - the Order of St. Catherine of the 1st Class (alike all other Grand Duchesses, she received it shortly after birth, on her christening day (see also our image nr.28)).

Stylistically, this relatively large miniature strongly resembles works of the Estonian miniaturist and watercolor portraitist Woldemar (in Russia - Vladimir Ivanovich) Hau (in Russian phonetic transcription - Gau), who was from 1832 working for the Russian Royal family.
When he was only 16, Hau made portraits of Nikolai I' daughters Maria, Olga and Alexandra (sic!) upon their visit to Reval (now Tallinn, Estonia). These portraits found such great appreciation of the girls' mother, Tsarina Alexandra Fedorovna, that the latter offered her personal patronage to the young artist. In the same year, Hau was enrolled into St. Petersburg Academy of Fine Arts. In 1835, in Tsarskoe Selo by St. Petersburg, he made a series of portraits of the Royal children (among them, that of "our" Alexandra Nikolaevna - see our image nr.9; in this profile portrait, she is depicted at approximately the same age as in "our" miniature: there is no doubt that both portraits show the same person!). Our next comparison dispels any further doubts (see our image nr.10) that we are indeed dealing with a child's portrait of Alexandra Nikolaevna.

Grand Duchess Alexandra Nikolaevna of Russia was born on June 24, 1825. She was the namesake of her paternal aunt (who died at 18, while giving birth), Grand Duchess Alexandra Pavlovna, but in the family she was known as "Adini" (see our image nr.21). Alexandra was reportedly her father's favorite child; according to her sister Olga's memoirs, he maintained that she alone among his children had inherited her mother's "Prussian look". It was also said that she resembled her grandmother, Queen Louise of Prussia. Nicholas affectionately spoke of Adini as "... a little moppet, but very sweet".
Alexandra was famous in Saint Petersburg society for both her beauty and her lively personality. She was also the musician in the family. A serious student of vocal music, she was talented enough to qualify for lessons from the famous soprano Henriette Sontag.
On 28 January 1844, Alexandra married Prince Frederick William of Hesse (1820–1884) in St. Petersburg. Her husband was the only son of Prince William of Hesse and Princess Louise Charlotte of Denmark. "Fritz", as he was called, had come to St. Petersburg as a prospective bridegroom for Olga, but fell in love with Adini instead on the first evening he spent with the family. Although Olga was the elder daughter and also found Fritz to be an engaging young man, she graciously stepped aside in favour of her sister, and even chaperoned the couple when they wanted to spend time together away from the prying eyes of the court. The emperor and empress then gave their permission for Alexandra and Fritz to be married.
Alexandra became acutely ill with tuberculosis shortly before her wedding, and this complicated the pregnancy which soon followed. She was never well enough to travel to Hesse and take up her new position with her husband. They stayed in St. Petersburg, where her health rapidly declined.
She went into labor prematurely, three months before the child was due, and gave birth to a son, Wilhelm. The infant died shortly after he was born, and Alexandra died later the same day. Her parents were devastated and their grief would last until the end of their lives. She was buried at the Peter and Paul Fortress in St. Petersburg. Her son was buried in Rumpenheim (Germany).
Nine years later, Fritz married Adini's first cousin, Princess Anna of Prussia (1836–1918), as his second wife. Eventually he became head of the House of Hesse-Kassel. Although they had six children together, Fritz and Anna were never emotionally close, and it is speculated that one reason was because Fritz was unable to overcome his grief for his first wife.
In the gardens of the Petergof palace near Saint Petersburg there is a memorial bench with a small sculpture bust of the Grand Duchess. Her rooms there have been preserved just as they were at the time of her death.
Six sheaves of wheat made of diamonds, which came to Hesse on one of the gowns in Alexandra's trousseau, were transformed into a tiara by Anna around 1900. This tiara is now the traditional wedding tiara of the Hessian princely family, and was last worn by Floria of Faber-Castell when in 2003, she married Donatus, Hereditary Prince of Hesse, Adini's husband's great-great grandson by his second marriage (*this text was borrowed from Wikipedia).

Our images nr.11-20 show a number of other portraits of Alexandra Nikolaevna (among others, several by Woldemar Hau).
Vladimir Ivanovich (Woldemar) Hau was born in 1816 in Reval (now Tallinn, Capital of Estonia) and died in 1895 in St. Petersburg. He was Pupil of K.F. V. Kuegelgen in Reval and of A. Sauerweid at the St. Petersburger Academy, where he successfully graduated in 1836 (In 1849 he became then an Academician).
In 1838-40 he made a long journey to Germany and Italy, and thereafter was active in St. Petersburg as a court portraitist of the Tsar's families from Nikolai I to Alexander III. He was a virtuous watercolor portraitist, who was specially known for his female (sic!) portraits.
Works of his (among them portrait of our sitter and other members of Nikolai I's family) belong to the collection of the Russian Museum in St. Petersburg. Other works can be seen in the Tretyakov Gallery and Pushkin Museum, Moscow, and in various other important Russian and international museums and private collections.
mimai28ap15
Condition: good; in original frame
Creation Year: ca 1835
Measurements: UNFRAMED:10,7x10,7cm/4,2x4,2in FRAMED: 17,8x17,5cm/7,0x6,9in
Object Type: Framed miniature
Style:
Technique: watercolor and whitening on paper (painted on a rectangular sheet of paper, stretched on cardboard by artist)
Inscription:
Creator: Vladimir Ivanovich (Woldemar) Hau
To see other works by this artist click on the name above!
Creator Dates: 1816 Reval-1895 St. Petersburg
Nationality: Estonian / Russian
We will cover shipping with regular registered mail (delivery between 7-14 days) for this item.

OBS: Austrian mail refunds cases of loss or damage with maximum EUR 500.


Fully insured 2-3 days DHL service available upon request and subject to extra charges: office@wilnitsky.net
Click here for images free of watermark!
Click on images or on

to see larger pictures!