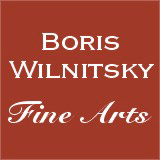 SALE!!! SAVE MONEY !! 1 EUR = 1 USD
# 42689
J.-B.-J. Augustin-Studio "Baron Denon", large miniature on ivory, 1810/20s
3500 EUR
FINAL DISCOUNT PRICE= 3500 USD
( for EUR price see date rate )
Please note: Shipping and insurance costs are not included in this promotion, ONLY ITEM PRICES!
(please note additional 13% tax applies for transactions concluded within the European Union)
This work portrays famous French artist and art historian, the first ever director of the Louvre, Dominique-Vivant, Baron Denon. This representation is widely known, for it was originally painted in 1810 as a miniature portrait in enamel technique by Jean-Baptiste Jacques Augustin; in the same (1810) year, it was exhibited at the Salon de Paris. Although its present whereabouts is unknown, its black-and-white photograph made at the turn of the 20th century had survived until today (see our image nr.10). The original enamel miniature was asome larger (12,3 x 9,7cm) as the image (11,9 x 8,5) on our version (watercolor on ivory, painted in oval on rectangular plaque), which is presented here.
Also known is Augustin's own replica of the same work (today, in possession of Baron Denon's heirs), which was executed in the same (1810) year and painted with watercolor on ivory (sized 12 x 10cm - see our images nr.11-12).
Finally, the Musée Antoine Lecuyer in Saint-Quentin (France) owns a copy (likely made by one of Augustin's pupils a few years later?); unfortunately, we could not locate a photograph of this piece.
We believe our version is also a copy, executed in 1810/20s by one of Augustin's pupils,

Baron Denon posed for Augustin wearing a winter coat lined with fur (a so-called "shuba" (worn here in Polish manner) was also worn in winter by Napoleon and his generals). He is decorated with badges of his three awards:
- the neck Cross of Russian St. Anna Order of the 2nd class (awarded in 1809, during the ceasefire between Napoleonic France and Russia (1807-1812)
- the Officer Cross of Napoleonic Order of Legion of Honor (awarded on October 15, 1809) and
- the Knight Cross of the Order of Merit of Bavarian Crown (this order was established in 1808, hence Denon must have been among its first foreign recipients)

Dominique Vivant Denon (he was created "Baron Denon" by Napoleon in August 1812 (i.e. two years after this portrait in enamel was shown at the Salon)) was born on January 4, 1747 at Chalon-sur-Saône to a family called "de Non", of the "petite noblesse" or gentry, and until the French Revolution signed himself as "le chevalier de Non". Like many of the nobility, he revised his surname at the Revolution to lose the "nobiliary particle" "de". He seems to have consistently avoided using his baptised first name "Dominique", preferring his middle name "Vivant", and so is usually known as "Vivant Denon".
He was sent to Paris to study law, but he showed a decided preference for art and literature, and soon gave up his profession. In his twenty-third year he produced a comedy "Le Bon Pére", which obtained a "succès d'estime", as he had already won a position in society by his agreeable manners and exceptional conversational powers. He became a favorite of Louis XV, who entrusted him with the collection and arrangement of a cabinet of medals and antique gems for Madame de Pompadour, and subsequently appointed him attaché to the French embassy at St. Petersburg.

On the accession of Louis XVI, Denon was transferred to Sweden; but he returned, after a brief interval, to Paris with the ambassador M. de Vergennes, who had been appointed foreign minister. In 1775 Denon was sent on a special mission to Switzerland, and took the opportunity of visiting Voltaire at Ferney. He made a portrait of the philosopher, which was engraved and published on his return to Paris. His next diplomatic appointment was to Naples, where he spent seven years, first as secretary to the embassy and afterwards as chargé d'afaires. He devoted this period to a careful study of the monuments of ancient art, collecting many specimens and making drawings of others. He also perfected himself in etching and mezzotinto engraving. While in Naples he met Sir William and Lady Hamilton and he etched Lady Hamilton 'posing'. The death of his patron, M. de Vergennes, in 1787, led to his recall, and the rest of his life was given mainly to artistic pursuits. On his return to Paris he was admitted a member of the Académie royale de peinture et de sculpture (1787). After a brief interval, he returned to Italy, living chiefly at Venice. He also visited Florence and Bologna, and afterwards went to Switzerland. While there he heard that his property had been confiscated, and his name placed on the list of the proscribed, and with characteristic courage he resolved at once to return to Paris: his situation was critical, but he was spared, thanks to the friendship of the painter David, who obtained for him a commission to furnish designs for republican costumes. When the Revolution was over, Denon was one of the bands of eminent men who frequented the house of Madame de Beauharnais. Here he met Bonaparte, to whose fortunes he wisely attached himself.

At Bonaparte's invitation he joined the expedition to Egypt as part of the arts and literature section of the Institut d'Égypte, and thus found the opportunity of gathering the materials for his most important literary and artistic work. He accompanied General Desaix to Upper Egypt, and made numerous sketches of the monuments of ancient art, sometimes under the very fire of the enemy. The results were published in his "Voyage dans la basse et la haute Egypte" (Journey in Lower and Upper Egypt), published as two volumes in 1802. The work crowned his reputation both as an archaeologist and as an artist, and sparked the Egyptian Revival in architecture and decorative arts.

On 19 November 1802, he was appointed by Napoleon to the important office of director-general of museums and head of the new Musée Napoléon, which he filled until the Allied occupation of Paris in 1814, when he had to retire. He was a devoted servant of Napoleon, on whose behalf he personally looted vast numbers of works of art in Italy, the Low Countries and Germany and, through agents (including Goya), in Spain, for the Musee Napoleon in Paris. Many of these remain in the Louvre, and elsewhere in France, today. In particular, Denon was one of the very first men to appreciate the importance of the Italian 'primitives'. The majority of those now in the Louvre were looted by Denon during a sweep he made through Italy in 1812. They were publicly paraded, with elephants and other wild animals, like a Roman triumph, through the streets of Paris, before being deposited in the Louvre.

Denon took full opportunity, while working for Napoleon, to assemble for himself an enormous collection of paintings, drawings, prints, books, statuary and objets d'art. This collection was sold at auction over several days after Denon's death.

At the Bourbon Restoration of 1814 Denon was confirmed in place for a year, but was too closely associated with the former regime to keep the position for long, and was replaced by Auguste de Forbin in 1816. After his forced retirement he began an illustrated history of ancient and modern art, in which he had the cooperation of several skillful engravers. He died at Paris in 1825, leaving the work unfinished. It was published posthumously, with an explanatory text by Amaury Duval, under the title "Monuments des arts du dessin chez les peuples tant anciens que modernes, recueillis par Vivant Denon" in 1829. Denon was also the author of an erotic novel, "Point de lendemain", published in 1777 (in 1812 as a separate work), and of a number of pornographic etchings.



Jean-Baptiste Jacques Augustin (1759 Saint-Die/Vosgues - 1832 Paris) called himself "the pupil of nature and meditation", and although he had some lessons in painting from Claudiot in Nancy, his talent was really personal, and there was no artist at least in France, on whom he could model himself.
In 1781, he arrived in Paris, where he was received by the Pinchon family, friends of his parents. Their portraits painted by Augustin made him known quickly and secured him with other commissions. The artist gained fame quite rapidly. Augustin and Isabey were the two greatest French miniaturists of the late 18th - early 19th centuries, and it would be difficult to say who was a better one. They are as different as could be; in modern terminology, one could call Augustin "the naturalist" and Isabey - "the impressionist". Both had a very great number of pupils, and because of that a considerable influence on the art of the miniature in their period. Amongst the best pupils of Augustin can be mentioned his wife Madeleine Pauline (nee Ducruet) who surpasses them all: Fanny Charin, Le Tellier, Fontallard, Alexandre, Delatour, G.E. Lami, Sieurac, Mme Dalacazette, Mlle Hue de Breval, and Mme de Mirbel. Napoleon had a marked preference for Isabey. In spite of that he nominated Augustin official painter of the Imperial Court. At the restoration Louis XVIII made him painter in ordinary of his cabinet, and in 1821 he became Chevalier of the Legion d'Honneur. In 1820 he went to London to carry out a number of orders, but he does not seem to have remained there very long. He died of cholera in Paris in 1832.
For extensive biography of Baron Denon, CLICK HERE

Provenance: private collection, England

midec1118
Condition: good
Creation Year: 1810/20s
Measurements: UNFRAMED:13,1x12,8cm/5,2x5,0in FRAMED: 19,8x19,8cm/7,8x7,8in
Object Type: Framed miniature
Style: Portrait Miniatures
Technique: watercolor on ivory, oval-shaped, painted on rectangular ivory wafer
Inscription: -
Creator: Jean-Baptiste Jacques Augustin
To see other works by this artist click on the name above!
Creator Dates: 1759 Saint-Die/Vosgues-1832 Paris
Nationality: French
SHIPPING COSTS UPON REQUEST:
office@wilnitsky.net
Click here for images free of watermark!
Click on images or on

to see larger pictures!