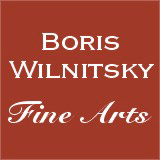 SALE!!! SAVE MONEY !! 1 EUR = 1 USD
# 43091
Anthelme Francois Lagrenée "Charles-Auguste Marquis de Choiseul-Beaupre", important miniature!!, 1814
11000 EUR
FINAL DISCOUNT PRICE= 11000 USD
( for EUR price see date rate )
Please note: Shipping and insurance costs are not included in this promotion, ONLY ITEM PRICES!
(please note additional Austrian VAT tax applies for transactions concluded within the European Union)
This wonderful portrait miniature bears on verso a pencil sketch with a female portrait (accordind to hairstyle -mid-1810s (sitter's wife?)) and an of later hand inscription which erroneously identifies the sitter as Michail Pavlovich, Grand Duke of Russia and Tsar Alexander I's brother. This painting was offered under this title in the catalogue of Sotheby's London (20th May 2005; see our image nr.13). We held a telephone conversation with Sotheby's experts before the auction and told them, that it could in no way be the Russian Grand Duke Michail Pavlovich, as he looked completely different. For example, see our image nr.14 with his genuine portrait (together with his mother ans sister) painted by the same Lagrenée - a triple portrait miniature in collection of the Metropolitan Museum of Art). Moreover, the Duke would have never worn the neck cross and the breast Star of a Commander of Portuguese Military Order of Christ as major insignia. Besides that, the sitter is decorated with the Chevalier (sic!) Cross of French Order of Legion of Honor, the badge of French "Decoration du Lys" (established in April of 1814 for military officers and officials who sweared an oath to be loyal to Bourbons) and the Chevalier Cross of Maltese Order (the latterf is an evidence of sitter's aristocratic descent). He also wears a fur-edged overcoat of a high-ranking military officer, with epaulettes of a colonel. As a result of our intervention the portrait was eventually withdrawn from the auction, and by chance we were able to acquire it one and a half years later, directly from the consigner - an American art dealer of Russian origin.
Anthelme François Lagrenée was born in Paris in 1774 as a son of French painter Louis-Francois Lagrenée. He was a pupil of his father and later - of Vincent. He exhibited at the Parisian Salon from 1799 to 1831. During the revolution Lagrenée served in the French army, where he meticulously studied the anatomy of horses, thus becoming a very fine horse-draughtsman. He was also a very good portraitist (mainly miniaturist); was also very well known as a good imitator of antique cameos. In 1817-1825 the artist lived and worked in St. Petersburg where he had a great success and did portraits of numerous members of aristocracy, as well as of the Empress Alexandra Fedorovna. As a portraitist (as already mentioned) Lagrenée painted chiefly miniatures on ivory and watercolour portraits (sic!), but known are his historical and animalistic paintings in oils. Schidlof writes: "Lagrenée was an excellent miniaturist whose works show a certain influence on Isabey, but his "pointille" is finer in the faces than with the pupils of latter". Miniatures and watercolour portraits of this artist belong to collections of Louvre (Paris), Hermitage and Russian Museum (St. Petersburg), Tretyakov Gallery and Historical Museum (Moscow), etc., etc..
Our image nr.15 shows similar watercolour portrait by Lagrenée.

For eight years the sitter of this portrait was thought to be a certain Colonel Jean-Baptiste Maler, in the period of Restoration a French envoy in Rio de Janeiro. This "attribution" was made by our former advisor in military uniforms, Dimitri Gorchkoff (unfortunately almost all "discoveries" of this self-styled "expert" turned out to be the latter's fantasies (psychosis?)).
In October of 2019 we spent a couple of hours and fully destroyed this "identification".

In fact, in the early period of Restoration Colonel Jean-Baptiste Maler did not possess the Chevalier Cross of Legion of Honor. On the contrary, in that period he already possessed (besides Commander Cross of Portuguese Order of Christ) Chevalier Cross of Royal Military Order of St. Louis (which is absent on this portrait).

As we already learned, the author of this miniature, Anthelme Francois Lagrenée went to Russia in 1817 and came back to France in 1825. So our next logical step was to search for a suitable candidate - either from the beginning of the Bourbon Restoration (1814-1817) or after the artist's comeback to France (1825-1830; after July Rvolution of 1830 "Decoration du Lys" was abolished and it was forbidden to bear it).

Through the search in the standard reference source - "Almanach Royal" (in annual issues from period of Restoration) - we found four Frenchmen in possession of the Commander Cross of Portuguese Order of Christ. Their names were:

Jean Marquis de la Rosieres (also Rosiere, Roziere), marechal-de-camp (brigade general). We learned that he was born in 1770. In second half of 1814 (begin of 1st Bourbon Restoration) he was 44-year-old and already marechal-de-camp. His Chevalier Cross of Legion he obtained in 1821 (artist Lagrenee was out of France). In 1825 (still before Lagrenée returned to France) he was awarded Officer Cross (ribbon with rosette)

Colonel Maler (Dimitri Gorchkoff's "candidate")

Marquis de Choiseuil-Beaupre, marechal-de-camp

Vicomte de Chateaubriand (famous French writer and diplomat (civil person!))

Clearly Rosieres, Maler and Chateaubriand are out of question. On the contrary, Charles-Auguste Honore Gabriel Marquis de Choiseuil (correctly: Choiseul)-Beaupre was born on 30th November1782 (32-year-old in 1814), in Reuil-en-Brie (Seine-et-Marne) and died on 29 June 1863, in Saint-Gervais-la-Foret. He received his Chevalier Cross of Legion of Honor still in the Napoleonic epoch (obviously for distinction in Russian Campaign of 1812) - on 21st February 1813, being then "colonel du 2e regiment espagnol de chasseurs". He obtained his Officer Cross of Legion on 17th November 1814. On 8th July 1815 he was promoted to marechal-de-camp (i. e. in 1814 he was still a colonel!). This promotion was accompanied by the awarding Chevalier Cross of St. Louis (still not present on this portrait).
So we arrive at the final conclusion that exactly he is the sitter of this miniature which was executed between April and November of 1814 (he is still decorated with Chevalier Cross of Legion of Honor, but already with "Decoration du Lys"). He was then "aide major" (in rank of an army colonel) of 2nd "Compagnie de Mousquetaires"("garde du corps du roi"). On 8th July 1815, with the promotion to marechal-de-camp he was transferred to "etat major general" (General Staff of Army), In early 1820s we find him in Niort (departament Deux-Sevres) serving in the staff of 12th "division militaire" (military district). Later he is mentioned as "aide-major-general" of "etat major generale de la garde royale". In latter function he accompanied King Charles X on latter's flight to England (July Revolution of 1830).
Unfortunately we could not find date of his awarding Commander of the Portuguese order but this event surely took place before (!) his 17th November 1814 awarding Legion's Officer Cross. The same situation is with his Maltese cross...

mijanap07
Condition: fairly good; in original frame
Creation Year: 1814
Measurements: UNFRAMED:12,5x10,0cm/4,9x3,9in FRAMED: 22,3x18,7cm/8,8x7,4in
Object Type: Framed miniature
Style: Portrait miniatures
Technique: watercolor, white gouache and gum arabic on paper
Inscription: signature remainder on lower edge: L...RENEE; verso: old erroneous legend
Creator: Anthelme François Lagrenée
To see other works by this artist click on the name above!
Creator Dates: 1774 Paris-1832 Paris
Nationality: French
2-3 days door-to-door shipment, professionally packed by Mail Boxes Etc and shipped with DHL (calculated for US): 100,92 EUR + insurance 1,8% of item price
Shipping cost to other destinations (worldwide) on request
Shipping price may be reduced if you dispense with the frame


Cheaper alternative (may be further reduced if you dispense with the frame): professionally packed by Mail Boxes Etc and shipped with regular Austrian mail - upon request under office@wilnitsky.net (OBS: In this case maximal refunded insurance value is EUR 500 if shipping destination was the US. In Europe sometimes more, depending on destination.)
Click here for images free of watermark!
Click on images or on

to see larger pictures!