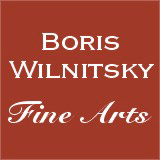 SALE!!! SAVE MONEY !! 1 EUR = 1 USD
# 43206
Anthelme Francois Lagrenée "Dorothea (Dolly) von Ficquelmont", IMPORTANT PUSHKINIANA!!, 1827/29
ON REQUEST
( for EUR price see date rate )
Please note: Shipping and insurance costs are not included in this promotion, ONLY ITEM PRICES!
(please note additional Austrian VAT tax applies for transactions concluded within the European Union)
THE SELLER WILL COVER SHIPPING WITH REGULAR MAIL FOR THIS ITEM!

We discovered this, superior quality and extremely important Russian portrait miniature at a sale of one of the German auction houses. Offered there as a work of anonymous German (sic!) artist, showing unknown young woman, this miniature at once caught our attention.
Being in possession of several works of this artist we immediately recognized here a typical creation of French miniaturist of early 19th century, Anthelme Francois Lagrenée (our comparison images nr.8-11 also fully confirm his authorship).
Moreover, due to dress and hairstyle of depicted lady (fashion of late 1820s - see our comparison image nr.16) he executed this portrait several years after his departure from St.Petersburg where he stayed between 1817-1825 (see his biography below). He died in 1832 in Paris but years between his departure from Russia and his death he spent obviously in Italy, namely in Naples - city regularly visited (during their Grand Tour) by Russian aristocrats (some of them - his acquitances from St.Petersburg). The best support for this "Neapolitan" hypothesis provide executed by Lagrenee in late 1820s portraits of Princess Ekaterina Sergeevna Meshcherskaya (see image nr10.) and Ekaterina Nikolaevna Orlova (image nr.11) - both with a very great possibility made in Naples (due to typical for this area landscape in background).

And now the final accord - we believe to have discovered a before absolutely unknown portrait of still living in late 1820s in Naples (she arrived to St.Peterburg first in July 1829) wife of Austrian envoy at Neapolitan Court, Countess Dorothea (Dolly) von Ficquelmont, nee Countess von Tiesenhausen (1804-1863: CLICK HERE for her biography in Russian "Wikipedia"). Later, already in St.Petersburg she will become leading socialite, owner of the famous salon (among latter's permanent guests - poet Alexander Sergeevich Pushkin (for Dolly's relation to him CLICK HERE and see our image nr.15).
Comparison with two earlier (reliable!) portraits of Countess von Ficquelmont (our images nr.12-13) convincingly supports our opinion!

Dorothea (in Russia Daria Fedorovna or Dolly) von Ficquelmont (14 October 1804, St.Petersburg - 10th April 1863, Venice), born Countess von Tiesenhausen was a Russian writer and salonist. A granddaughter of the Russian hero, General Prince Kutuzov, she was a Russian aristocrat of Geman Baltic origin, and later a member of Austrian nobility as the wife of Count Karl Ludwig von Ficquelmont.
Dolly von Tiesenhausen was the daughter of Count Ferdinand von Tiesenhausen, aide-de-camp of Emperor Alexander I who died at Austerlitz (1805), and of Princess Elisabeth (Lisa, Elisa) Kutuzova, daughter of Field Marshal Prince Michail Illarionovich Kutuzov. Her mother remarried in 1811 to Count Nikolai Khitrovo, Russian special envoy to the Grand Duchy of Tuscany. From 1815, Dolly spent her childhood with her mother and sister Catherine (future lady-in waiting of the Imperial Court of Russia) in Reval (now Tallinn, Estonia), then moved to Florence where she spent the rest of her youth.
On 3rd June 1821 she married Count Karl Ludwig von Ficquelmont, Austrian Ambassador in Florence who was 27 years her senior. Following their marriage, the Count was appointed Ambassador to the Court of King Ferdinand I of Two Sicilies in Naples. In spite of the revolutionary troubles in the Kingdom of Two Sicilies and the increasing tensions between Austria and Naples, the Ficquelmonts perfectly integrated into Naple's aristocratic high society.
In 1823, the Ficquelmonts travelled to St.Petersburg. Emperor Alexander offered Dolly's mother (as Kutuzov's daughter) an imperial pension and the family was often seen at Court.
Back in Naples in 1825, Dolly gave birth to her only daughter, Elisabeth-Alexandrine-Marie-Theresa von Ficquelmont, Princess Clary und Aldringen by marriage.

In 1829, Dolly's husband was appointed Austrian Ambassador in Russia. The Saltykov Mansion in St.Petersburg was rented by the Austrian Government as the Austrian Embassy. Dolly's mother, Elisabeth Khitrovo had her own apartments in the palace and held a salon. Countess von Ficquelmont, who took great interest in literature, philosophy, religion and politics, also held her own salon. Alexander Turgenev, Viazemski or Ivan Kozlov were regulars of the countess's salon. Alexander Pushkin was often seen in Ficquelmont's salon which was described by Prince Viazemski a "a place of wisdom and intelligence".

In 1839 Dolly's husband was recalled to Vienna to assume the duties of the Foreign Office, so the Ficquelmonts left Russia. During her remaining years, Dolly essentially lived between their palaces of Vienna and Venice and their daughter's castle in Teplitz.
Her husband, Count von Ficquelmont became Minister-President of the Empire during the 1848's revolutionary troubles. But, close ally of Russia, he was accused of supporting the Russian repression. The Countess, who was at their Venice's Palace at the time, was arrested twice by the Venetian "guarda civil" and finally had to leave the city on board of English ship with her daughter, son-in-law and grandchildren.
The family eventually returned to Venice after the Revolution ended and Count von Ficquelmont died in their Venetian Palace in 1857.
After the husband's death, Dolly continued writing her correspondence and organized it in order to publish it. It is mostly made up of philosophy and political thoughts. She also wrote a "Journal" in French that was published in 1950 in Italian and Russian. The St.Petersburg period had been closely studied by historian A. V. Florovskyi (1884-1968).

Countess von Ficquelmont is buried in Princess Clary und Aldringen's family chapell in Dubi, near Teplitz.

Dolly and Pushkin were close friends (if not more...). Her palace in St.Petersnburg is believed to be the frame for old Countesse's palace in Pushkin's story "The Queen of Spades".




Anthelme François Lagrenée was born in Paris in 1774 as a son of French painter Louis-Francois Lagrenée. He was a pupil of his father and later - of Vincent. He exhibited at the Parisian Salon from 1799 to 1831. During the revolution Lagrenée served in the French army, where he meticulously studied the anatomy of horses, thus becoming a very fine horse-draughtsman. He was also a very good portraitist (mainly miniaturist); was also very well known as a good imitator of antique cameos. In 1817-1825 the artist lived and worked in St. Petersburg where he had a great success and did portraits of numerous members of aristocracy, as well as of the Empress Alexandra Fedorovna. As a portraitist (as already mentioned) Lagrenée painted chiefly miniatures on ivory and watercolour portraits (sic!), but known are his historical and animalistic paintings in oils. Schidlof writes: "Lagrenée was an excellent miniaturist whose works show a certain influence on Isabey, but his "pointille" is finer in the faces than with the pupils of latter". Miniatures and watercolour portraits of this artist belong to collections of Louvre (Paris), Hermitage and Russian Museum (St. Petersburg), Tretyakov Gallery and Historical Museum (Moscow), etc., etc..
Condition: fairly good; tiny crack between 1:00-3:00 o'clock; in original frame
Creation Year: 1827/29
Measurements: UNFRAMED:8,0x6,3cm/3,1x2,5in FRAMED: 8,6x6,9cm/3,4x2,7in
Object Type: Framed miniature
Style: Portrait miniatures
Technique: watercolor on ivory (octagonal)
Inscription: -
Creator: Anthelme François Lagrenée
To see other works by this artist click on the name above!
Creator Dates: 1774 Paris-1832 Paris
Nationality: French
2-3 days door-to-door shipment, professionally packed by Mail Boxes Etc and shipped with DHL (calculated for US): 81,81 EUR + insurance 1,8% of item price
Shipping cost to other destinations (worldwide) on request
Shipping price may be reduced if you dispense with the frame


Cheaper alternative (may be further reduced if you dispense with the frame): professionally packed by Mail Boxes Etc and shipped with regular Austrian mail - upon request under office@wilnitsky.net (OBS: In this case maximal refunded insurance value is EUR 500 if shipping destination was the US. In Europe sometimes more, depending on destination.)
Click here for images free of watermark!
Click on images or on

to see larger pictures!