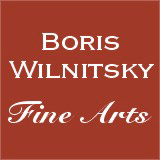 SALE!!! SAVE MONEY !! 1 EUR = 1 USD
# 43556
N. F. Dun-Attrib. "Francesco Gennaro, Crown Prince of Naples-Sicily", important miniature, 1802/05
3900 EUR
FINAL DISCOUNT PRICE= 3900 USD
( for EUR price see date rate )
Please note: Shipping and insurance costs are not included in this promotion, ONLY ITEM PRICES!
(please note additional Austrian VAT tax applies for transactions concluded within the European Union)
THE SELLER WILL COVER SHIPPING WITH REGULAR MAIL FOR THIS ITEM!

This miniature was offered at November 28, 2015 sale of the Prague branch of the auction house "Dorotheum", and was listed as portrait of Ferdinand I Bourbon, King of Naples and Two Sicilies (1751-1825; see our image nr.7). However, in reality, it is a portrait of the latter's eldest (survived) son, Crown Prince Francesco Gennaro; future King Fransesco I of the Two Sililies (1777-1830; for his extensive biography, see our image nr.9) .

Clearly, the auction house expert based his or her opinion on certain degree of physiognomic likeness to Ferdinand I, as well as on the type of sitter's awards associated with the Kingdom of Two Sicilies. The latter awards are:
upper row (left to right):
- breast star of Grand Cross of the Spanish Royal Order of Carlos III (as it is known, the Neapolitan Bourbons were a branch of the Spanish Bourbons)
- breast star of Grand Cross of the Order of Saint Ferdinand and Merit of Kingdom of Two Sicilies
lower row:
- breast star of the Royal Order of St. Januarius (Order of the Royal House of the Two Sicilies) and
- breast star of the Russian Imperial Order of Apostle St. Andrew the First-Called (Ferdinand I received this award on September 25, 1780)

Nevertheless, the sitter here appears to be relatively young. His hairstyle corresponds to those of the turn of 19th century - the period, in which King Ferdinand I was already a man of 50 years.

According to information, provided by well-known Italian historian and author of numerous publications about that epoch, Mr. Massimo Fiorentino, 25-year-old (see our comparison image nr.8) Francesco Jennaro wears on this portrait a cavalry uniform - his typical uniform of colonel of his own regiment "Principe Cavalleria" (this uniform corresponds regulation of 1802).

As coinvincingly demonstrate our comparison images nr.11-14 this miniature seems to be a work of Neapolitan court miniaturist Nicolas François Dun.
Nicolas François Dun (1764 Luneville - 1832 Naples) was born into family of a musician working at the Lorraine Court in Luneville. It is unknown, where or with whom he studied, but in 1790 one could find him in Naples, where Dun belonged to the inner circle of friends of famous Lady Hamilton, wife of British ambassador, who was living in this city at the time. It was in her house that the artist made acquaintances with Goethe, Hackert, Angelika Kauffmann, Fueger, Mme Vigée-Le Brun, etc. He soon became a court portrait miniature painter, proceeding to portray all royalties of Naples of the following forty years, beginning with Bourbons, then family of Murat, and finally, Bourbons again. In the Period of Restoration (after the end of Napoleonic Era) he often portrayed members of the Russian and Austrian aristocracy staying in Naples (among his known miniatures are portraits of Comte and Comtess Orlov (1817), Prince Nikolaus Palffy, Prince Labanov, Prince Dolgorukov, etc.).
Works of this artist can be seen in collections of museums of Chantilly and Gotha, the Wallace Collection (London), Louvre (Paris), various Russian museums, etc..
We are very grateful to Mr. Fiorentino for his generous help.

P.S. 5 August 2017:
We just found in old sale catalogue of Christie's London artist's own replica of this miniature portrait (see our image nr.10).

mijan11ap16
Condition: good; in 2nd half of 19th century brass frame in Neoclassical style (glass with minimal chip at 2:30 o'clock)
Creation Year: 1802/05
Measurements: UNFRAMED:6,5x5,0cm/2,6x2,0in FRAMED: 9,2x6,6cm/3,6x2,6in
Object Type: Framed miniature
Style: Portrait Miniatures
Technique: watercolor on ivory
Inscription: -
Creator: Nicolas François Dun
To see other works by this artist click on the name above!
Creator Dates: 1764 Luneville-1832 Naples
Nationality: French
We will cover shipping with regular registered mail (delivery between 7-14 days) for this item.

OBS: Austrian mail refunds cases of loss or damage with maximum EUR 500.


Fully insured 2-3 days DHL service available upon request and subject to extra charges: office@wilnitsky.net
Click here for images free of watermark!
Click on images or on

to see larger pictures!