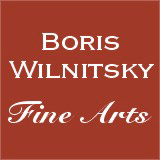 If you have a question about this item,
please contact us at: office@wilnitsky.net
# 43571
Johann Heinrich Schroeder "Landgravine Juliane von Schaumburg-Lippe", fine pastel , 1780/85
Price: 4500 EUR
(please note additional Austrian VAT (Value Added Tax) applies for transactions concluded within the European Union)
This, of superior quality pastel portrait demonstrates all stylistic criteria of works of the best German pastelist of late 18th century, Johann Heinrich Schroeder.
Moreover, the sitter, ca. 20-year-old Juliane Landgravine of Schaumburg-Lippe (her dress and hairstyle speak for early 1780s) lived in the area where in that period Schroeder worked (as we will see below, between 1780-1785 he was active in Hannover and Brunswick, i. e. very close to Juliane's residence town Bueckeburg in Lower Saxony.

Juliane was a daughter of Landgrave William of Hesse-Philippsthal (1726-1810) and his wife Landgräfin Ulrike Eleonore of Hesse-Philippsthal-Barchfeld (1732-1795). Partly raised in Herzogenbusch, where her father served as a Dutch General, she received a German education.
On 10 October 1780 she married Landgrave Philipp II Ernst of Schaumburg-Lippe in Philippsthal. Philipp Ernst, 57 years old at the time of the marriage and a widower, died after seven years of marriage. Together with Count Johann Ludwig von Wallmoden-Gimborn, Juliane took over the regency for her infant son Georg Wilhelm. Immediately afterwards, Landgrave Wilhelm of Hesse-Kassel had Schaumburg-Lippe militarily occupied as a fief. Juliane achieved the rapid withdrawal of Wilhelm's troops through the intervention of the Reichshofrat and support from Hanover and Prussia.

The government of Juliane is considered extremely beneficial. She conducted thorough reforms of the economy and education, downsized the court, conducted the tolerant policy towards the Jews and managed to cut taxes. She appointed Bernhard Christoph Faust as her personal physician, and helped him significantly with the introduction of the smallpox inoculation.
She initiated a redesign of Hagenburg Castle and she is considered the founder of the spa Bad Eilsen.
She died on 9th November 1799 after a severe cold and was buried in a mausoleum in the Schaumburg Forest. Count von Wallmoden-Gimborn continued to act as a regent for her son.

In our possession there are another portraits of the Schaumburg-Lippe family (see our web #29516 and #41498).

CLICK HERE FOR OTHER WORKS OF THIS ARTIST IN OUR POSSESSION.
The best German pastelist of the late 18th century Johann Heinrich Schroeder (Schröder) was born in 1757 in Meiningen, Thuringia (which was then residence town of Duchy Saxe-Meiningen). His early work shows the influence of Johann Philipp Bach who may also have taught him. However, by 1778 he had become a pupil of J.H.Tischbein in Kassel where he exhibited two works at "Junge Maler" in the Academy show in 1780: one pastel portrait, the other a Cleopatra after Titian (medium unspecified). He travelled to Hanover (ca. 1780-84), Brunswick (court artist 1785), Frankfurt, Mannheim, Dresden (1786), Kassel (1787, returning in 1804), Berlin (1789-1792 and 1793-1806). His first trip to Berlin was mentioned in a letter from January 1789 of Charlotte, Duchess of Brunswick-Wolfenbuettel to her sister-in-law, Elisabeth Christine, Queen of Prussia.
From 1792-1793 Schroeder was in London, following the marriage of the Prussian Princess Friederike with the Duke of York; there he portrayed the Royal Family and exhibited three portraits of unnamed sitters at the Royal Academy. Returning to Germany via The Netherlands, he made a portrait of Queen Luise of Prussia which was widely copied. He was in Brunswick in 1801 before settling in his home town Meiningen after 1806. There were further trips to Bad Pyrmont (1806) and Karlsruhe (1810-1811). He also executed a series of portraits of the Baden Royal Family in the 1800s.
He died in his native town Meiningen in 1812.
Provenance: private collection, Geneva
Condition: good
Creation Year: 1780/85
Measurements:UNFRAMED:32,0x25,0cm/12,6x9,8in FRAMED: 38,8x29,4cm/15,3x11,6in
Object Type:Framed pastel
Style: Old master drawings
Technique: pastel on vellum (mounted by artist onto stretcher)
Inscription:verso: two inscriptions (one old) with the name of sitter
Creator: Johann Heinrich Schroeder
Creator Dates: 1757 Meiningen-1812 Meiningen
Nationality:German
2-3 days door-to-door shipment, professionally packed by Mail Boxes Etc and shipped with DHL (calculated for US): 134,47 EUR + insurance 1,8% of item price
Shipping cost to other destinations (worldwide) on request
Shipping price may be reduced if you dispense with the frame


Cheaper alternative (may be further reduced if you dispense with the frame): professionally packed by Mail Boxes Etc and shipped with regular Austrian mail - upon request under office@wilnitsky.net (OBS: In this case maximal refunded insurance value is EUR 500 if shipping destination was the US. In Europe sometimes more, depending on destination.)
Click here for images free of watermark!
Click on images or on

to see larger pictures!